We have been promoting Coron and was very excited by the fact that we will experience it first hand. Coron has been one of the most famous tourist location in the Philippines and they say that it is one of the best beaches our country has to offer. Dalhin Mo Coron has been our tours tagline which means "Take me there". So being there I was amazed by the clear blue waters. We were able to do two tours. The Ultimate Coron Tour and the Coron Tour C. There are other tours available and there are also offers of a helicopter tour which we plan on trying out the next time. So this Coron adventure will be our last travel for 2018 so we made sure to enjoy it as a way to remember year. On the first day I was there by myself since my girl will be back from Indonesia and travel straight to Busuanga from NAIA on the second day. I will provide you details about her trip and about Indonesia on the next blog.
As most of you would have noticed my blog post doesn't tell you much about prices and what you may call as "tipid" tips. Once you inquire with our travel agency we can give you a quotation depending on your preferred budget. For me the amount you spend on your travel actually depends on your priority. For instance like I said we want to try the helicopter tour next time but for this vacation our plan is to enjoy the beach. It really is dependent on your preference. So moving on you can tell us what you want and what you prefer and we can give you a vacation custom made for you. So moving on here are the details of our Dalhin mo Coron Adventure.
Day 1
As I said I was alone this day and due to unfortunate events my flight was delayed for 2 hours. So instead of being in Busuanga on 2 PM, I arrived at 4 PM. The airport was small, even smaller than the one in Puerto Princesa. You won't have an issue going out and outside there is the van waiting for me to provide transfer to my hotel. It took around 30 minutes to travel from the airport to hotel and my hotel is close to the Coron towncenter and also near the port.
I have some tasks to do that night so I just had some dinner on a restaurant and did some errands on my laptop and slept. I did walk around a bit to check out some souvenir shops but that was it.
Day 2
The next day I was waiting for my girlfriend to arrive. I booked a room for two and due to the circumstance that she wasn't able to be there on the 1st day I get to have 2 meals for breakfast :). So I go ahead and ordered a rice meal and a ham and bread meal which both are really delicious. When she arrived we rest a bit and went to a seafood restaurant. Well that is mainly one of the reason I love going to beaches. Seafoods are fresh and a tad more affordable than buying them in Manila. We went to this Kawayanan Grill and I can say that the seafood is nice. Although they didn't have ice at the time because we ate there around 3 PM still the food is worth it. It costs less than a thousand pesos but me and my girl couldn't finish it at all. Only problem is we can't bring it to our hotel because they have their own restaurant so we have quite a few leftovers.
Photo Credit to 529veed and grabbed from TripAdvisor.com
Day 3
Now this is the start of our Ultimate Coron tour. There is a little drizzle and we are hoping that it won't be the case for the whole day. Thankfully the heavens seem to listen to our prayers as the moment the boat went out the sun started shining. There are only 6 Filipinos on the large boat and the rest are foreigners. Americans, Scottish, British and Australians. It is fun and they all loved the Filipino food served during lunch. Specially the Crispy Fried Liempo and the Adobo. Our first stop is Twin Lagoon, now for those planning on going to Coron, the Ultimate Coron Tour is enjoyable for those who knows how to swim. For those of us who loves beaches but doesn't know how to swim it is quite a challenge. Most of the famous tourist spots are in this tour like the Twin lagoon, the Kayangan Lake, Siete Picados and Skeleton Wreck. All are beautiful and really nice places but all is higher than 6 feet which will definitely drown me if I didn't have my lifevest on. Things to remember. Bring your own water since water is not always available. There are some small boats that sells snacks and drinks but they are not as cheap.
I also brought my Zhiyun Smooth 4 Gimbal to be able to take smooth footage but wasn't able to use it that much because I can't bring it on the deep waters. Anyway if you want link on where to purchase it. You can click on the
Lazada
image link below.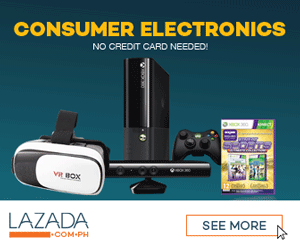 After the tour we went to this hot spring and boy the water is steamy hot and nice. We enjoyed it a lot and it is very nice to release the stress and relax our muscles. It is a part of the sea that the turned into a pool and was steamed so as to have a hot spring. The fare to go there via a trike is 500 pesos and they will wait till you finish and bring you back to the town center. It is a very rough road and almost an hour travel time so I think it is reasonable.
Day 4
This is the tour that i enjoyed the most. Not only because the water is not too deep but since it is all beach destinations like the Bulog Dos island, Banana Island and Malcapuya Island. It is where I can definitely use my camera and my gears. So we had fun doing some photo shoots and taking photos of the scenery. I only posted a few photos here but I actually have more than a thousand photos taken during those 2 tours. We have enjoyed taking photos and admiring the sceneries and since we are already tired from the swim yesterday we never bothered to swim. We just had fun and relax.
Day 5
So here it is. As they say all good things come to an end and this will be the end of the Coron trip for us. This will also be the last trip we have scheduled for 2018. I will be blogging more next year since I have already planned out some trips. All good things come to an end but in every ending is a new beginning so I am so looking forward to seeing Palawan again and next time will be El Nido. Palawan is so much like a paradise to me. Maybe you are interested in going to Coron as well, you can check our promo here.
So here is a gallery of some of the photos I took. I hope that we all have a great year this 2019. Again I will leave you for the meantime. Until the next post. Enjoy and keep on traveling.